So, you've got a lot of supporters, and many of them make donations on a regular basis. But not every donor is the same. You need to think about them both as individuals and as different groups of people.
But they all donate money, what's the difference?
It's how much money they contribute. Depending on the amount of money they're willing to give, people have certain expectations for you and your nonprofit.
Like, they want a place on the board? Special privileges? Snacks?
No, not snacks. However, through giving more or less money, donors have different expectations about how they should be treated and what they should have access to. They also have unique ideas on how they receive communications from you regarding your organization. But the behavior varies with the amount of money contributed. This is why you should consider using donor levels. Nonprofit CRM software can help you develop and assign them to new and existing donors.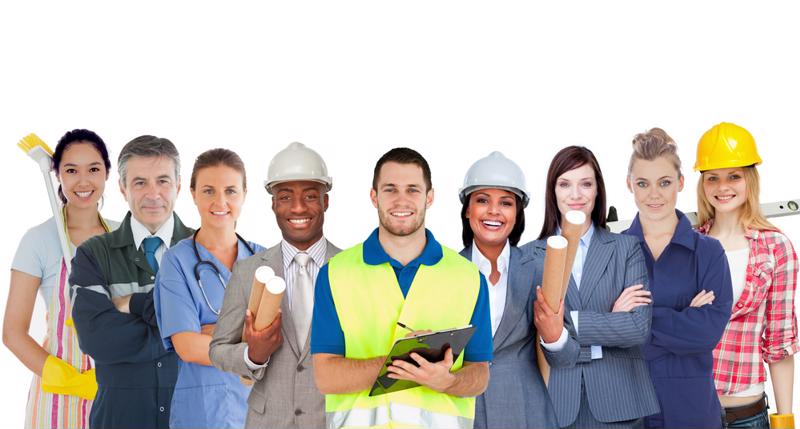 But how would I set up donor levels? Our donor base varies wildly in terms of what we receive.
There are a lot of methods you can use to set up donor levels. Simple tiers with max limits is one way of doing it. In fact, that yields its own rewards if you have people that aren't entirely sure how to donate. You can create donation incentives at levels based on what donors receive in return as well as based on what the money will do, according to the Nonprofit Hub.
For example, you can set donation tiers on the initial give. If you work for a foundation that provides healthcare to people in third-world countries, you could say that $25 would help vaccinate an entire family against various diseases, $100 could supply the whole village with vaccines, and $300 would supply them with all the medical equipment they need to perform basic care. This has twofold benefits: For one, you can better identify and communicate with your donors based on what they donate. Smaller individual donors will get regular emails and social media communications regarding general information on your cause, while big individual and corporate donors will have a direct line to what you. Two, it incentivizes donors to give a little bit more. They may be wavering on how much to contribute, but if they have a clear idea of where it's going, it'll inspire them to donate more.
Well, the small and big donors are already easy to deal with. What about those in the middle? There are a lot of them, and they donate quite a bit.
You're right. The idea with the middle tier is to give them a sense of distinction from the rest of their donors. As The Non Profit Times suggests, you want to make sure that they feel more prestigious than standard donors while at the same time not giving too much away to the point of alienating your elite sponsors. Giving them a club name, as well as making targeted efforts to get them to auto-renew their donations. These little features you can create using CRM software for nonprofits.
Each quarter, PICnetters from across the country fly in to our Washington DC headquarters for a one day all-hands meeting to discuss the success of the previous quarter and plan for the quarter ahead.  Since today's Quarterly Connect was our first of the year, it doubles as our annual planning event of the year, giving me an opportunity to share a vision for the company moving forward through the year.
We discussed the unique opportunity our team has in today's environment to take some important steps forward on new products that we've planned for many years.  We've agreed that our Soapbox Engage service's integration with Salesforce, and the tools we've created to help organizations fundraise more effectively online, are key to our clients' success in 2013.  Based on these building blocks, we're excited to work with our clients, partners, and friends to continue expanding our services for the sector.
This plan dovetails nicely with our existing commitment to further evangelize about the Salesforce Foundation's Nonprofit Starter Pack, a service that enables organizations to utilize the Salesforce service more appropriately for charitable organizations.  All of our new products planned for 2013 will have deep integrations with the Salesforce service, benefitting the more than 10,000 organizations currently using Salesforce.
Are you looking for ways to increase your online fundraising effectiveness this holiday giving season? Are you trying to boost your socially responsible business's online presence, too?
Well, we're here to help you make that happen! For a limited time, PICnet is offering Soapbox Launchpad, a special $2,500 website package that will provide qualifying non-profits and socially responsible businesses with our Non-Profit Soapbox services at our most affordable pricing ever.  Our Soapbox Launchpad is a terrific opportunity to get you up and running with an easy-to-manage and great looking website — quickly and affordably.
This special package will be available only until November 15, 2009, and limited to 100 qualifying organizations, so apply now!
What's Included
Our special Soapbox Launchpad package includes the following:
A fully functional Non-Profit Soapbox website (powered by Joomla!)
Rapid launch timeline for the holiday season
Dozens of beautiful, professionally designed templates to choose from
Guidance on information architecture
Online credit card processing connection to applicable services
Hosting and support services
By providing this package beyond our standard discounting schedule, we want organizations to gain even further savings. Help us understand how a new website can help you more effectively build a better world.  Any organization or business can apply!
This year has been a tough one, and you deserve a break.  Apply now for our Soapbox Launchpad package, and enjoy the power of Joomla! with strong support by your friends at PICnet.