Back in 2004, PICnet was just a few years old, Soapbox wasn't even an idea yet, and I found myself in Philadelphia with a bunch of non-profit tech geeks.  It was my first Non-Profit Technology Conference (NTC), organized by our good friends at N-TEN. and I remembered thinking to myself, "wow, there's really a lot of other crazy folks interested in non-profit tech."
Little did I know that 10 years later, I'd be registering for the same event.
It's been an incredible string of events during the past 10 years.  The N-TEN community has changed, dramatically, since the early Circuit Rider days, and so has the NTC.  I swear that it seems there are more folks hosting booths at the Science Fair these days then there were total attendees back in the early days!
So this afternoon, when I started working on my annual registration for the NTC 2013 (early bird, of course), I reflected for a moment.  As the N-TEN community has evolved and grown, do I still fit into the new generation of N-TEN folks?  Were my interests back in 2004 the same as they are today, and if so, are they being reflected in the type of event that the NTC has become?  Did I really manually blow up, by hand, 96 penguins with my PICnet buddy Pradeep back at the NTC 2006 in Seattle?
In short:  is the NTC right for a guy like me in 2013?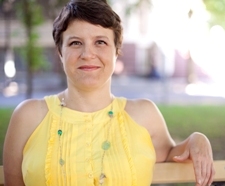 Many people come and go in our technology world. That's the way it works. It's a environment ripe for temporary transplants to make a splash, wash up on the shore, and move on. Rare are the folks that stick around for the long-haul, making substantial impacts on the way organizations use and collaborate around technology.
One of those rare folks is Holly Ross.
When I learned about Holly's departure today from the Nonprofit Technology Enterprise Network (N-TEN), I couldn't help but flashback to 2004 (maybe it was earlier, but I don't want to date either of us). I'd met a few times with Ed Batista, who was the Executive Director of NTEN at the time, and he introduced me to Holly.
We went out for lunch near the N-TEN SF offices, and from our first conversation, I knew that Holly was in it for the marathon, not the sprint. She was so passionate about the work of N-TEN in its early days, it was obvious that she was going to make a significant difference.
Three executive directors and some years later, Holly has been the heart and soul of N-TEN for me ever since that first lunch. She's an inclusive spirit, someone always looking for opportunities to bring people together. She's a fun person, always smiling and laughing. And most importantly, she's a strong-willed advocate and support of changemakers in our sector.